What Is Bay Essential Oil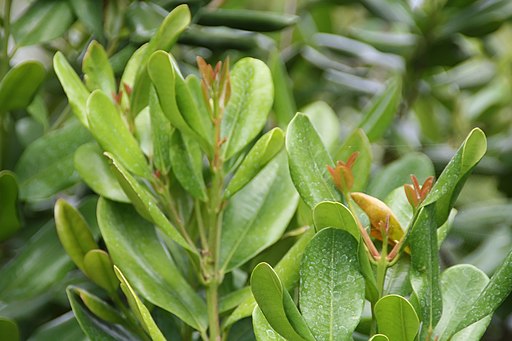 Bay oil is derived from the leaves of Pimenta racemosa plant by steam distillation. It is also known as West Indian Bay essential oil and is not the same as Bay Laurel essential oil.
?Start Making Your Own Essential Oils- Check The Offer Bellow?
---
Bay Essential Oil Uses
Bay Essential Oil is a warming oil that stimulates circulation. The distinctive smell of Bay oil is what gives a cologne Bay Rum its aroma. Because of spicy, smoky, woody and masculine tones, it became a popular choice for man's cosmetics, such as colognes and aftershaves. It is considered as an analgesic, that works wonders in relieving muscle and joint pain, arthritis, and nerve pain or neuralgia. It has a calming effect on the mind and is great for respiratory issues, such as bronchial infection. Because of its ability to promote healthy hair growth and improve scalp blood circulation, it is commonly used in shampoos that relieves dandruff, greasy and lifeless hair. West Indian Bay Essential Oil is also used for digestive problems and for a weakened immune system, as it has been shown to relieve colds, flu, and infectious diseases.
---
Bay Essential Oil Benefits
Therapeutic properties of Bay Essential Oil are known as an analgesic, anticonvulsant, anti-infectious, antineuralgic, antirheumatic, antiseptic, antispasmodic, astringent, circulatory, expectorant, nervine, stimulant, and tonic ( for hair ).

---
About Bay Essential Oil
Bay Essential Oil is a dark yellow liquid with a fresh, spicy, sweet, clove-like aroma. It blends well with bergamot, black pepper, cardamom, clove bud, coriander, geranium, ginger, lavender, lemon, mandarin, palmarosa, rosemary, sandalwood, and ylang-ylang.
---
Essential Oil Safety Guide For Bay Essential Oil
West Indian Bay Essential Oil is considered moderately toxic due to high eugenol content. It can cause skin irritations. Before use, a skin patch test is advisable. Avoid during pregnancy. Use in moderation only. Despite GRAS status, essential oils shouldn't be ingested, unless it's done under doctor supervision. Use it topically in a diluted form. Dilute up to 5 drops of essential oil to a tablespoon of carrier oil ( 1% ).
?Check This Out?
---
12 Health Benefits Of Bay Essential Oil
improves blood circulation
relieves muscle and joint pain
alleviates rheumatism and arthritis
heals sprains and strains
calms nerve pain and neuralgia
calms mind
alleviates bronchial infection
improves hair health
stimulates hair growth
relieves dandruff, greasy and lifeless hair
helps the digestive system
treats cold, flu, and infectious diseases
---
---
Reference:
Ann, V., 2016. The Complete Book Of Essential Oils And Aromatherapy, Revised And Expanded: Over 800 Natural, Nontoxic, And Fragrant Recipes To Create Health, Beauty, And Safe Home And Work Environments. New World Library.
Lawless, J., 2013. The Encyclopedia Of Essential Oils: The Complete Guide To The Use Of Aromatic Oils In Aromatherapy, Herbalism, Health, And Well Being. Conari Press.
Wikipedia: https://en.wikipedia.org/wiki/Pimenta_racemosa
---
Disclaimer: All information presented on this website is for informational purposes only. These statements have not been evaluated by the Food and Drug Administration. This website is not intended for diagnosis, treatment, treatment or prevention of disease and is not intended for substitution treatment. This information is not meant to cover all possible uses, precautions, interactions or adverse effects. This information may not fit your specific health circumstances. Never delay or disregard seeking professional medical advice from your doctor or other qualified healthcare providers because of something you have read on whatcure.com. Please seek the advice of a healthcare professional for your specific health concerns.
---