What Is Lemongrass Essential Oil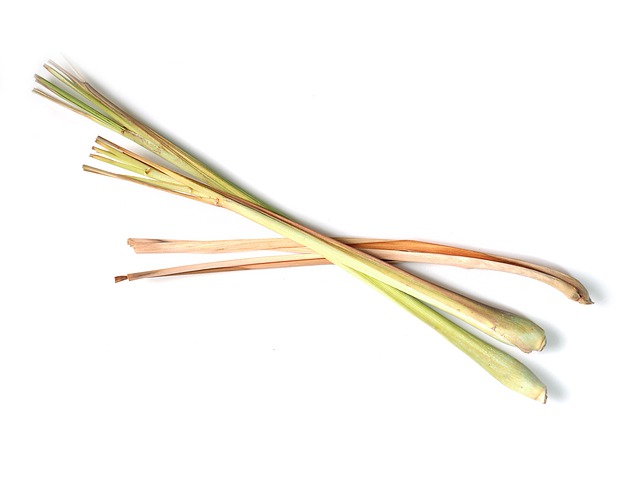 Lemongrass essential oil is obtained by steam distillation from the fresh and dried grass leaves of a plant botanically known as Cymbopogon citratus. There are several varieties of lemongrass, such as Cymbopogon flexuosus, West Indian lemongrass, East Indian lemongrass, Madagascar lemongrass, Andropogon citratus, Guatemala lemongrass, and British India lemongrass. The most common types are West Indian and East Indian lemongrass.
Start Making Your Own Essential Oils- Check The Offer Bellow
---
Lemongrass Essential Oil Uses
Lemongrass is a fast-growing aromatic perennial grass with amazing health benefits. It is one of the most aromatic herbs in the world. With a similar smell of lemon, it satisfies the needs of many cuisines. Widely used as a culinary herb and for medical purposes. It is an important part of Asian cuisine as well as in Ayurvedic medicine. Traditional Asian medicine uses Lemongrass for infectious illnesses, fever, cold, headaches, abdominal pain, menstrual discomfort, and rheumatism. Lemongrass is widely used as a natural insecticide, especially for mosquitos. Lemongrass Essential Oil is therapeutically used for health problems such as muscular pains, nervous exhaustion, poor circulation, headaches, gastrointestinal disorders, fevers, infectious diseases, and stress-related conditions. It is also a great natural remedy for acne, pimples, open pores, and insect bites. Diuretic properties stimulate urine flow and help remove toxins from the body, as well as it helps in weight loss. Lots of women use it for cellulite with great success and for promoting lactation, due to its galactagogue properties. Lemongrass Essential Oil is also a great natural solution for those who suffer from physical and mental exhaustion, anxiety, depression, and insomnia. Studies confirmed its sedative effect on the central nervous system. It has been also used for injured tissues, torn tendons, slack tissue, and inflamed tissues. Lemongrass Essential Oil is able to reduce excessive perspiration, therefore it can be used as a natural deodorant.
---
Lemongrass Essential Oil Benefits
Therapeutic properties of Lemongrass essential oil are known as an analgesic, antidepressant, anthelmintic, anti-infectious, anti-oxidant, antipyretic, antiseptic, antimicrobial, antifungal, astringent, carminative, deodorant, depurative, digestive, diuretic, galactagogue, insecticidal, nervine, sedative ( nervous system ), and tonic.

---
About Lemongrass Essential Oil
Lemongrass essential oil is a pale yellow to reddish-brown liquid with a fresh, earthy, citrus scent. It blends well with basil, black pepper, caraway seed, cedarwood, clary sage, cypress, eucalyptus, geranium, ginger, juniper berry, lavender, peppermint, rosemary, tea tree, thyme, and ylang-ylang.
---
Essential Oil Safety Guide For Lemongrass Essential Oil
Lemongrass essential oil is considered non- toxic. May cause dermal irritation or sensitization, therefore a skin patch test is advisable. It is advised to avoid it during pregnancy and if using multiple medications. Despite GRAS status, essential oils shouldn't be ingested, unless it's done under doctor supervision. Use it topically in a diluted form. Dilute up to 5 drops of essential oil to a tablespoon of carrier oil ( 1% ).
---
---
24 Health Benefits Of Lemongrass Essential Oil
treats muscular pains
alleviates nervous exhaustion
improves poor blood circulation
relieves pain
alleviates headaches and migraines
improves physical and mental exhaustion
cures nervous disorders
aids digestion
removes flatulence
fights infectious diseases
lowers fever
alleviates anxiety, depression, and insomnia
cures acne, pimples, and open pores
stimulates urine flow
removes toxins from the body and act as a detoxifier
aids in weight loss
eliminates cellulite
promotes lactation with nursing mothers
treats injured, slack and inflamed tissue
inhibits microbial and fungal growth
cures wounds
reduces excessive perspiration
acts as a tonic for the whole body
works as an insect repellent
---
---
Reference:
Ann, V., 2016. The Complete Book Of Essential Oils And Aromatherapy, Revised And Expanded: Over 800 Natural, Nontoxic, And Fragrant Recipes To Create Health, Beauty, And Safe Home And Work Environments. New World Library.
Lawless, J., 2013. The Encyclopedia Of Essential Oils: The Complete Guide To The Use Of Aromatic Oils In Aromatherapy, Herbalism, Health, And Well Being. Conari Press.
Wikipedia: https://en.wikipedia.org/wiki/Cymbopogon
Lemongrass (Cymbopogon flexuosus) essential oil demonstrated anti-inflammatory effect in pre-inflamed human dermal fibroblasts: https://www.ncbi.nlm.nih.gov/pmc/articles/PMC5801909/
Scientific basis for the therapeutic use of Cymbopogon citratus, stapf (Lemon grass): https://www.ncbi.nlm.nih.gov/pmc/articles/PMC3217679/
Lemon grass (Cymbopogon citratus) essential oil as a potent anti-inflammatory and antifungal drugs: https://www.ncbi.nlm.nih.gov/pubmed/25242268
Protective effects of lemongrass (Cymbopogon citratus STAPF) essential oil on DNA damage and carcinogenesis in female Balb/C mice: https://www.ncbi.nlm.nih.gov/pubmed/21089157
Essential oil of Cymbopogon citratus (lemongrass) and geraniol, but not citral, promote gastric healing activity in mice: https://www.ncbi.nlm.nih.gov/pubmed/29248831
---
Disclaimer: All information presented on this website is for informational purposes only. These statements have not been evaluated by the Food and Drug Administration. This website is not intended for diagnosis, treatment, treatment or prevention of disease and is not intended for substitution treatment. This information is not meant to cover all possible uses, precautions, interactions or adverse effects. This information may not fit your specific health circumstances. Never delay or disregard seeking professional medical advice from your doctor or other qualified healthcare providers because of something you have read on whatcure.com. Please seek the advice of a healthcare professional for your specific health concerns.
---