What Is Peru Balsam Essential Oil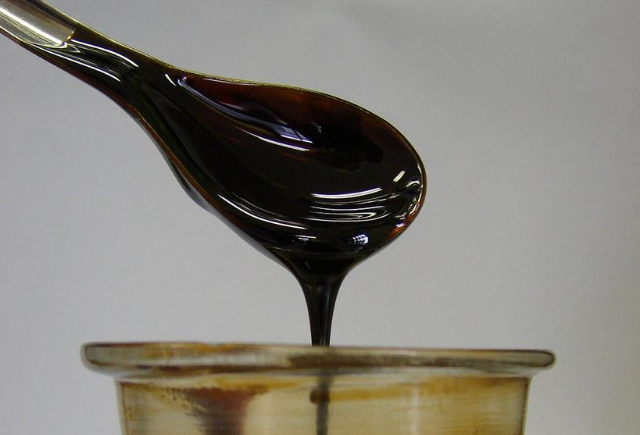 Peru Balsam Essential Oil is derived from the resin that is found in the trunk of the tree Myroxylon pereirae. The resin is extracted by making a V-shaped incision in the bark. A resin-free essential oil is obtained from the crude balsam by high vacuum dry distillation. There is also a wood oil which is produced from the wood chippings and is considered of inferior quality. Another method of extraction is the solvent extraction of the resin.
Start Making Your Own Essential Oils- Check The Offer Bellow
---
Peru Balsam Essential Oil Uses
Peru Balsam is commonly used as a fixative and fragrance component in soaps, detergents, creams, lotions, and perfumes. It is used in aromatherapy and many useful external applications. One of the most valued properties of Balsam of Peru is that it stimulates the heart and increases blood pressure, as well as it useful for respiratory problems, such as asthma, bronchitis and chronic coughs. Traditional uses of Balsam Of Peru Essential Oil include treatments of skin conditions such as scabies, rashes, wounds, nappy rash, bedsores, pruritus, ulcers, cuts, eczema, and sore nipples. It is also great for rheumatic pain, ringworms, hemorrhoids, head lice, and dandruff.
---
Peru Balsam Essential Oil Benefits
Therapeutical properties of Balsam Of Peru Essential Oil are known as anthelmintic, antibacterial, fungicidal, anti-inflammatory, antiseptic, antitussive, balsamic, calmative, cicatrizing, expectorant, parasiticide, and stimulant ( promotes the growth of epithelial cells ).

---
About Peru Balsam Essential Oil
Peru Balsam Essential Oil is a pale to medium amber or brown viscous liquid with a unique, rich, warm, sweet, balsamic aroma. It blends well with essential oils of clove, cinnamon, vanilla, Patchouli, Petitgrain, Rose, sandalwood, lavender, lemongrass, and Ylang Ylang.
---
Essential Oil Safety Guide For Peru Balsam Oil
Balsam Of Peru Essential Oil is considered non-toxic and non-irritant. Prior to the use, a skin patch test is advisable. Despite GRAS status, essential oils shouldn't be ingested, unless it's done under doctor supervision. Use it topically in diluted form. Dilute up to 5 drops of essential oil to a tablespoon of carrier oil ( 1% ).
---
---
18 Health Benefits of Balsam Of Peru Essential Oil
treats skin conditions
heals cuts, rashes, ulcers, and wounds
eliminates scabies, ringworm, and head lice
rejuvenates dry and chapped skin
reduces dandruff
alleviates bedsores and sore nipples
treats eczema and pruritus
soothes rheumatism
regulates low blood pressure
treats respiratory system
alleviates asthma and bronchitis
calms coughs
reduces hemorrhoids
soothes nervous tensions
alleviates stress
treats colds
reduces inflammations
fights bacterial, fungal and parasitic infections
---
---
Reference:
Ann, V., 2016. The Complete Book Of Essential Oils And Aromatherapy, Revised And Expanded: Over 800 Natural, Nontoxic, And Fragrant Recipes To Create Health, Beauty, And Safe Home And Work Environments. New World Library.
Lawless, J., 2013. The Encyclopedia Of Essential Oils: The Complete Guide To The Use Of Aromatic Oils In Aromatherapy, Herbalism, Health, And Well Being. Conari Press.
Wikipedia: https://en.wikipedia.org/wiki/Balsam_of_Peru
---
Disclaimer: All information presented on this website is for informational purposes only. These statements have not been evaluated by the Food and Drug Administration. This website is not intended for diagnosis, treatment, treatment or prevention of disease and is not intended for substitution treatment. This information is not meant to cover all possible uses, precautions, interactions or adverse effects. This information may not fit your specific health circumstances. Never delay or disregard seeking professional medical advice from your doctor or other qualified healthcare providers because of something you have read on whatcure.com. Please seek the advice of a healthcare professional for your specific health concerns.
---