What Is Grapefruit Essential Oil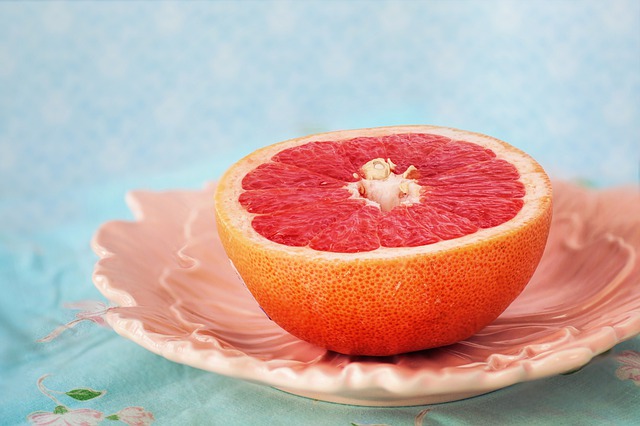 Grapefruit essential oil is obtained by the cold expression method from the fresh peels of Citrus paradisi fruits. The medicinal properties of grapefruit essential oil are quite similar to other citrus fruits oils.
?Start Making Your Own Essential Oils- Check The Offer Bellow?
---
Grapefruit Essential Oil Uses
Amazing health benefits of Grapefruit Essential Oil include boosting the immune system, stimulating hormone secretion, detoxifying the body, treating muscle fatigue and muscular weakness, reducing fluid retention, maintaining healthy skin, improving mood, alleviating physical and mental exhaustion, promoting weight loss, eliminating cellulite, relieving migraine and headaches, and alleviating stress-related conditions like depression, anxiety and insomnia.
---
Grapefruit Essential Oil Benefits
Grapefruit essential oil properties are known as anti-infectious, antiseptic, antitoxic, astringent, bactericidal, cholagogue, depurative, digestive, diuretic, hepatic, immunostimulant, stimulant ( lymphatic, digestive ), and tonic.

---
About Grapefruit Essential Oil
Like many other citrus oils, Grapefruit essential oil is a pale-yellow liquid with a fresh, sweet-fruity, citrus aroma. It blends well with other citrus oils, angelica root, basil, black pepper, cardamom, clary sage, clove bud, cypress, fennel, frankincense, geranium, ginger, jasmine, juniper berry, lavender, peppermint, rosemary and ylang ylang.
---
Essential Oil Safety Guide For Grapefruit Essential Oil
It is considered non-toxic, non-irritant, non-sensitizing, and slightly phototoxic. Therefore do not apply it to the skin prior to sun exposure. Due to short shelf life, it is recommended to use it as soon as possible, because it oxidizes fast. Grapefruit essential oil has GRAS status, which means it is edible. Do not use it undiluted. Dilute up to 5 drops of essential oil to a tablespoon of carrier oil ( 1% ). Use it only externally! Internal use should be done only under doctor supervision.
---
---
21 Health Benefits Of Grapefruit Essential Oil
boosts the immune system
stimulates hormone secretion
treats infections
removes toxins from the body
alleviates muscular fatigue and weakness
reduces fluid retention
increases urination
promotes weight loss
maintains healthy skin
eliminates cellulite
cures acne, wounds, cuts, and bruises
decreases appetite
mood enhancer
promotes well- being
relieves symptoms of anxiety, depression, and insomnia
protects the kidney
treats headaches
promotes hair growth
may help with respiratory infections
treats fungal infections
natural deodorant
---
---
Reference:
Ann, V., 2016. The Complete Book Of Essential Oils And Aromatherapy, Revised And Expanded: Over 800 Natural, Nontoxic, And Fragrant Recipes To Create Health, Beauty, And Safe Home And Work Environments. New World Library.
Lawless, J., 2013. The Encyclopedia Of Essential Oils: The Complete Guide To The Use Of Aromatic Oils In Aromatherapy, Herbalism, Health, And Well Being. Conari Press.
---
Disclaimer: All information presented on this website is for informational purposes only. These statements have not been evaluated by the Food and Drug Administration. This website is not intended for diagnosis, treatment, treatment or prevention of disease and is not intended for substitution treatment. This information is not meant to cover all possible uses, precautions, interactions or adverse effects. This information may not fit your specific health circumstances. Never delay or disregard seeking professional medical advice from your doctor or other qualified healthcare providers because of something you have read on whatcure.com. Please seek the advice of a healthcare professional for your specific health concerns.
---