What Is Rosemary Essential Oil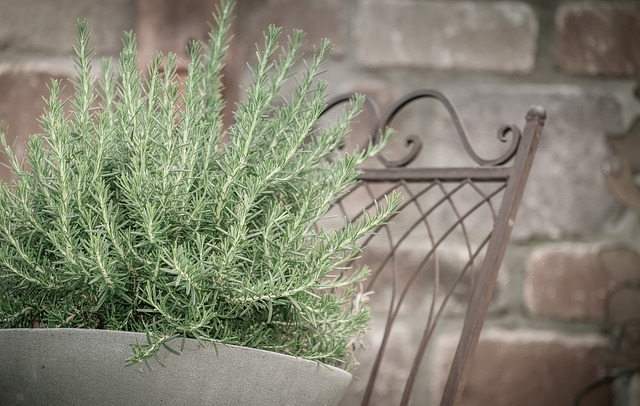 Rosemary Essential Oil is obtained by steam distillation from flowering tops, leaves, and twigs of a plant, botanically known as Rosmarinus officinalis.
Start Making Your Own Essential Oils- Check The Offer Bellow
---
Rosemary Essential Oil Uses
Rosemary is one of the earliest plants that has been used for food and medicine, as well for magic as it is sacred in many civilizations. It is one of the best herbs for enhancing memory as well as for several other health complaints, such as respiratory and circulatory disorders, digestive and nervous problems, skin and hair issues, and muscular& rheumatic pain. Therapeutic uses of Rosemary Essential Oil include treatments of muscular weakness, muscular injuries, heavy legs, fluid retention, and edema. It is a very effective natural remedy for alleviating all types of headaches and migraines, as well for 'depressive states with general debility and indications of cardiovascular weakness'. Rosemary Essential Oil can be used to treat gastric upset, abdominal spasm, respiratory conditions, and sinus congestion. It is also one of the most effective essential oils for hair loss and dandruff. Extensively used for skin problems, such as acne, boils, and abscesses. Depurative and diuretic properties of rosemary essential oil can help detoxify the body by eliminating toxins from the body, thereby contributing to a healthier body. It is also known as an immunostimulant, which can cure the weakened immune system and thus contribute to overall health. Choleretic properties increase the amount of bile secretion by the liver while stimulant actions on the hepatobiliary system protect our liver. Rosemary Essential Oil has been reported to have antioxidant, anti-inflammatory, antidiabetic and anticancer properties capable of treating even the worst diseases, such as breast cancer, bladder cancer, colon cancer, cervical cancer, liver cancer, lung cancer, ovarian cancer, pancreatic cancer, prostate cancer, and diabetes. Rosemary Essential Oil is one of my favorites oils, its actions are so unique that I've been using it every day, especially because of its ability to enhance memory and stimulate the immune system.
---
Rosemary Essential Oil Benefits
Therapeutic properties of Rosemary Essential Oil are known as analgesic, antimicrobial, antioxidant, antirheumatic, antiseptic, antispasmodic, aphrodisiac, astringent, carminative, cephalic, cholagogue, choleretic, cicatrizant, cordial, cytophylactic, diaphoretic, digestive, decongestant, depurative, diuretic, emmenagogue, fungicidal, hepatic, hypertensive, nervine, immunostimulant, parasiticide, restorative, rubefacient, stimulant ( circulatory, adrenal cortex, hepatobiliary ), stomachic, sudorific, tonic ( nervous, general ), and vulnerary.

---
About Rosemary Essential Oil
Rosemary Essential Oil is a pale yellow or colorless liquid with a strong, fresh camphor-like, green- woody, herbaceous aroma. It blends well with basil, chamomile, citronella, coriander, cypress, eucalyptus, geranium, juniper berry, lavender, lemongrass, marjoram, peppermint, thyme, and ylang-ylang.
---
Rosemary Essential Oil Precautions
Rosemary Essential Oil is generally considered as non- toxic, non-irritant, and non- sensitizing. It is advised to avoid during pregnancy and not to be used by epileptics. Despite GRAS status, essential oils shouldn't be ingested, unless it's done under a doctor supervision. Use it topically in a diluted form. Dilute up to 5 drops of essential oil to a tablespoon of carrier oil ( 1% ).
---
---
27 Health Benefits Of Rosemary Essential Oil
improves brain function
boosts immune system
alleviates respiratory problems
treats circulatory disorders
aids digestion
relieves nervous problems
cures skin problems
remedy for hair loss
eliminates dandruff
treats muscular aches and pains
soothes rheumatic pain
relieves muscular weakness and heavy legs
cures muscular injuries, fluid retention, and edema
alleviates headaches and migraines
improves mood
relieves stress, anxiety, and depression
treats abdominal spasm and gastric upset
clears sinus congestion
eliminates acne, boils, and abscesses
cures scars, wounds, and cuts
promotes youthful look
eliminates toxins from the body
maintains liver health
rich antioxidant and anti-inflammatory agent
improves diabetes
powerful anticancer agent
eliminates bad breath and improves oral health
---
---
Reference:
Ann, V., 2016. The Complete Book Of Essential Oils And Aromatherapy, Revised And Expanded: Over 800 Natural, Nontoxic, And Fragrant Recipes To Create Health, Beauty, And Safe Home And Work Environments. New World Library.
Lawless, J., 2013. The Encyclopedia Of Essential Oils: The Complete Guide To The Use Of Aromatic Oils In Aromatherapy, Herbalism, Health, And Well Being. Conari Press.
Wikipedia: https://en.wikipedia.org/wiki/Rosemary
Effects of Inhaled Rosemary Oil on Subjective Feelings and Activities of the Nervous System: https://www.ncbi.nlm.nih.gov/pmc/articles/PMC3700080/
The Therapeutic Potential of Rosemary (Rosmarinus officinalis) Diterpenes for Alzheimer's Disease: https://www.ncbi.nlm.nih.gov/pmc/articles/PMC4749867/
Rosemary (Rosmarinus officinalis) essential oil components exhibit anti-hyperglycemic, anti-hyperlipidemic and antioxidant effects in experimental diabetes.: https://www.ncbi.nlm.nih.gov/pubmed/28928060
Rosmarinus officinalis L. (rosemary) as therapeutic and prophylactic agent: https://www.ncbi.nlm.nih.gov/pmc/articles/PMC6325740/
Effectiveness of Rosmarinus officinalis essential oil as antihypotensive agent in primary hypotensive patients and its influence on health-related quality of life.: https://www.ncbi.nlm.nih.gov/pubmed/24269249
Effects of Rosmarinus officinalis L. on memory performance, anxiety, depression, and sleep quality in university students: A randomized clinical trial.: https://www.ncbi.nlm.nih.gov/m/pubmed/29389474/?i=3&from=rosemary%20memory
Rosemary memory: https://www.ncbi.nlm.nih.gov/m/pubmed/?term=rosemary+memory
Antioxidant and Antimicrobial Properties of Rosemary (Rosmarinus officinalis, L.): A Review: https://www.ncbi.nlm.nih.gov/pmc/articles/PMC6165352/
Anticancer Effects of Rosemary (Rosmarinus officinalis L.) Extract and Rosemary Extract Polyphenols: https://www.ncbi.nlm.nih.gov/pmc/articles/PMC5133115/
---
Disclaimer: All information presented on this website is for informational purposes only. These statements have not been evaluated by the Food and Drug Administration. This website is not intended for diagnosis, treatment, treatment or prevention of disease and is not intended for substitution treatment. This information is not meant to cover all possible uses, precautions, interactions or adverse effects. This information may not fit your specific health circumstances. Never delay or disregard seeking professional medical advice from your doctor or other qualified healthcare providers because of something you have read on whatcure.com. Please seek the advice of a healthcare professional for your specific health concerns.
---