What Is Citronella Essential Oil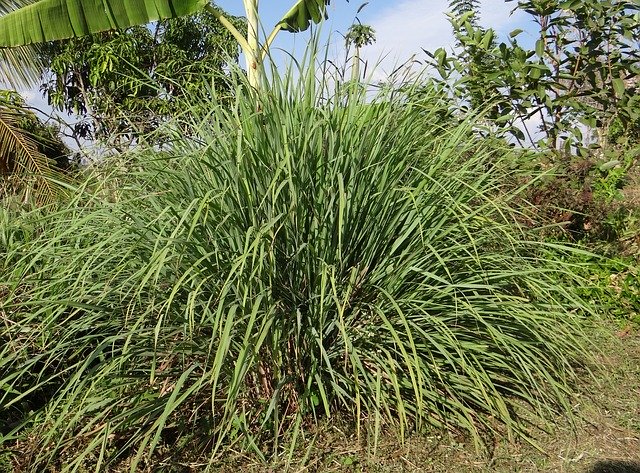 Citronella Essential Oil is obtained by steam distillation from leaves of a plant botanically known as Cymbopogon nardus, which is a tall perennial grass with tufts of narrow fragrant leaves.
Start Making Your Own Essential Oils- Check The Offer Bellow
---
Citronella Essential Oil Uses
The leaves of citronella have been valued for their aromatic and therapeutic properties for centuries, especially in Asia from where citronella originate. Therapeutic uses include treating muscular aches and pains, digestive and menstrual problems, infectious skin conditions, fevers, heat rash, excessive perspiration, fungal infections, fungal foot infections, fatigue, intestinal parasites, insect bites, and as an insect repellant.
---
Citronella Essential Oil Benefits
Therapeutic properties of Citronella Essential Oil are known as antiseptic, antidepressant, antispasmodic, anti-inflammatory, bactericidal, deodorant, diaphoretic, diuretic, emmenagogue, febrifuge, fungicidal, insecticide, stomachic, stimulant, tonic, and vermifuge.

---
About Citronella Essential Oil
With its fresh, strong, woody-sweet, lemon scent is one of the most valued essential oils in the cosmetic industry. It blends well with West Indian Bay, cedarwood, cinnamon, cypress, clove bud, eucalyptus, geranium, ginger, lemon, orange, palmarosa, patchouli, pine, rosemary, spearmint, and ylang-ylang.
---
Essential Oil Safety Guide For Citronella Essential Oil
It is considered non-toxic, and non-irritant, but it may cause skin irritation on sensitive or damaged skin in some individuals. Avoid during pregnancy. Do not use it undiluted. Dilute up to 5 drops of essential oil to a tablespoon of carrier oil ( 1% ).
---
---
27 Health Benefits Of Citronella Essential Oil
treats muscular aches and pains
relieves spasms of the muscles, respiratory system, and nervous system
aids the digestive system
alleviates menstrual problems
inhibits bacterial growth
treats infectious skin conditions
treats infections
alleviates anxiety and depression
mood enhancer
act as an anti-inflammatory agent
detoxifier
stimulates urination
treats excessive perspiration
reduces fever
eliminates fungal infections
alleviates fatigue
act as stimulant
kills intestinal parasites
alleviates headaches
tonic for the entire body
insect repellant
treats insect bites
prevents the wounds from getting septic
improves acne
alleviates symptoms of arthritis and rheumatism
eliminates bad odor
improves oily scalp and hair
---
---
Reference:
Ann, V., 2016. The Complete Book Of Essential Oils And Aromatherapy, Revised And Expanded: Over 800 Natural, Nontoxic, And Fragrant Recipes To Create Health, Beauty, And Safe Home And Work Environments. New World Library.
Lawless, J., 2013. The Encyclopedia Of Essential Oils: The Complete Guide To The Use Of Aromatic Oils In Aromatherapy, Herbalism, Health, And Well Being. Conari Press.
Wikipedia: https://en.wikipedia.org/wiki/Citronella_oil
Essential Oils as Repellents against Arthropods: https://www.ncbi.nlm.nih.gov/pmc/articles/PMC6189689/
---
Disclaimer: All information presented on this website is for informational purposes only. These statements have not been evaluated by the Food and Drug Administration. This website is not intended for diagnosis, treatment, treatment or prevention of disease and is not intended for substitution treatment. This information is not meant to cover all possible uses, precautions, interactions or adverse effects. This information may not fit your specific health circumstances. Never delay or disregard seeking professional medical advice from your doctor or other qualified healthcare providers because of something you have read on whatcure.com. Please seek the advice of a healthcare professional for your specific health concerns.
---