What Is Fennel Essential Oil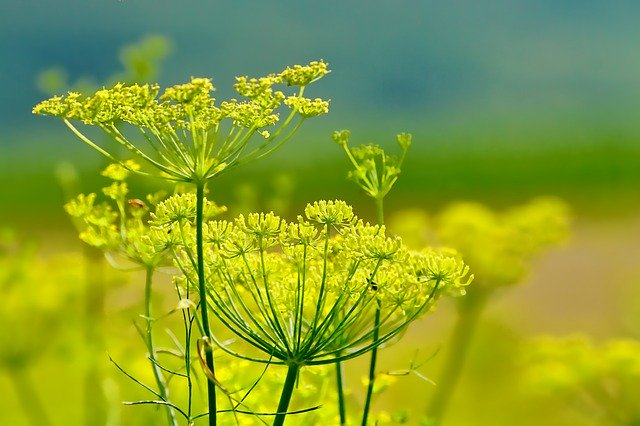 Fennel Essential Oil is obtained by steam distillation from dried seeds and the whole herb of a plant botanically known as Foeniculum vulgare. There are 2 types of fennel essential oil:
Sweet fennel oil ( obtained from dried seeds )
Bitter fennel oil ( obtained from crushed seeds or the whole herb )
Start Making Your Own Essential Oils- Check The Offer Bellow
---
Fennel Essential Oil Uses
Fennel has been extensively used in medicine and cooking since ancient times. It is believed to give long life, courage, and strength. Traditional use has been scientifically confirmed that it helps strengthen the eyesight, promotes lactation in nursing mothers, and eases menstrual discomfort. It is a great remedy for obstructions of the liver, spleen and gall bladder. Fennel Essential Oil brings relief for digestive problems, such as nausea and flatulence. Due to its aperitif properties, it stimulates appetite, therefore its use can bring relief to several health concerns, related to lack of appetite.
---
Fennel Essential Oil Benefits
Sweet fennel oil is used in aromatherapy. Therapeutic properties of Sweet Fennel essential oil are known as an aperitif, anti-inflammatory, antimicrobial, antiseptic, antispasmodic, carminative, depurative, diuretic, emmenagogue, expectorant, galactagogue, laxative, orexigenic, stimulant, spasmolytic, stomachic, tonic, and vermifuge.

---
About Fennel Essential Oil
Fennel Essential Oil is a colorless to pale yellow liquid with a sweet warm, anise-like, peppery aroma. It blends well with bergamot, black pepper, cardamom, chamomile, geranium, ginger, juniper, lavender, lemon, rose, and sandalwood. It should not be confused with bitter fennel or Foeniculum vulgare var. amara.
---
Essential Oil Safety Guide For Fennel Essential Oil
Fennel essential oil is considered non-irritant, relatively non-toxic, and narcotic in large doses. For aromatherapy, only sweet fennel oil should be used. Epileptics and pregnant women should avoid using this oil.
---
---
33 Amazing Health Benefits Of Sweet Fennel Essential Oil
treats digestive disorders
cures colic and dyspepsia
reduces gastrointestinal spasm
alleviates flatulence, nausea, and constipation
treats irritable bowel syndrome
relieves abdominal spasm
smoothens bowel movements
kills intestinal worms
alleviates menstrual discomfort
promotes lactation in nursing mothers
aids fertility
reduces premenstrual syndrome and menopausal problems
alleviates endometriosis
excellent detoxifier
eliminates cellulite
stimulates urination
promotes weight loss
improves skin health
heals wounds, cuts, and burns
reduces fluid retention
treats heavy legs
acts as stimulant
improves stomach health
treats anorexia
alleviates obstructions of the liver, spleen and gall bladder
acts as a tonic for the whole body
purifies the blood
treats respiratory conditions
alleviates bronchitis and asthma
improves arthritis and rheumatism
boost mental health
relieves stress, anxiety, depression, and insomnia
fights fungal infections
---
---
Reference:
Ann, V., 2016. The Complete Book Of Essential Oils And Aromatherapy, Revised And Expanded: Over 800 Natural, Nontoxic, And Fragrant Recipes To Create Health, Beauty, And Safe Home And Work Environments. New World Library.
Lawless, J., 2013. The Encyclopedia Of Essential Oils: The Complete Guide To The Use Of Aromatic Oils In Aromatherapy, Herbalism, Health, And Well Being. Conari Press.
Wikipedia: https://en.wikipedia.org/wiki/Fennel
---
Disclaimer: All information presented on this website is for informational purposes only. These statements have not been evaluated by the Food and Drug Administration. This website is not intended for diagnosis, treatment, treatment or prevention of disease and is not intended for substitution treatment. This information is not meant to cover all possible uses, precautions, interactions or adverse effects. This information may not fit your specific health circumstances. Never delay or disregard seeking professional medical advice from your doctor or other qualified healthcare providers because of something you have read on whatcure.com. Please seek the advice of a healthcare professional for your specific health concerns.
---