What Is Lemon Essential Oil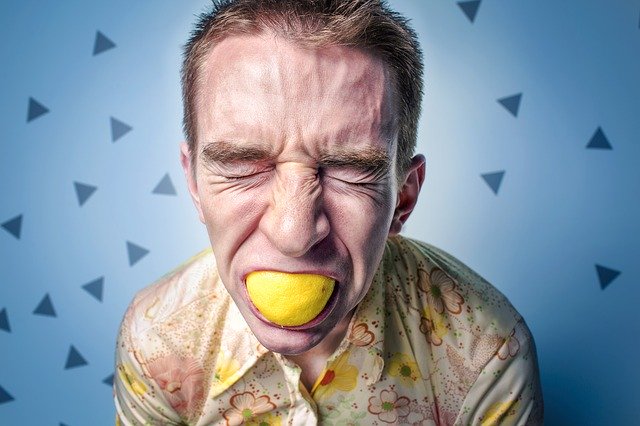 Lemon Essential Oil is obtained either by steam distillation or cold- pressing from fresh lemon peels of a tree botanically known as Citrus limon. There are about 47 varieties of lemon that have been developed in cultivation.
?Start Making Your Own Essential Oils- Check The Offer Bellow?
---
Lemon Essential Oil Uses
Lemons are widely used as one of the most used fruits on the planet. We all know that lemons are packed with vitamins, such as vitamins A, B, and C. Therefore we often use lemon when we get ill with flu, cold or fever. Lemon juice is known as one of the best natural remedies for acidic disorders, such as rheumatism and arthritis. Lemon Essential Oil acts as a skin elixir, capable of treating skin related problems, such as herpes, mouth ulcers, varicose veins, warts, insect bites, acne, boils, cuts, greasy skin, and brittle nails. It is also an amazing oil for treating digestive problems, detoxifying and loss of appetite. Lemon Essential Oil is also used for physical exhaustion, fatigue, and debilitation, as well as for stress-related problems and nervous tensions. Women adore it because of its ability to eliminate cellulite. It is also used for high blood pressure, nosebleeds, poor circulation as well for respiratory problems, such as asthma, bronchitis, throat infections, and catarrh. Lemon Essential Oil is a wonderful scenting insect repellant capable of treating insect bites better than any other chemical products available on the market. Uses showed that is capable of improving brain function and inability to concentrate or focus. Lemon Essential oil is also a fantastic stain remover and metal polisher. It can be used as a solvent.
---
Lemon Essential Oil Benefits
Therapeutic properties of Lemon essential oil are known as anti-anemic, anti-infectious, antimicrobial, antiseptic, antispasmodic, antiviral, antirheumatic, antisclerotic, antiscorbutic, astringent, antitoxic, calmative, carminative, cicatrizing, circulatory, depurative, diaphoretic, digestive, diuretic, febrifuge, hemostatic, hypotensive, insecticidal, rubefacient, stimulant, tonic and vermifuge.

---
About Lemon Essential Oil
Lemon essential oil is a pale yellow to greeny-yellow liquid with a sweet, light, fresh, fruity citrus scent. It blends well with the majority of essential oils, especially with West Indian bay, bay laurel, black pepper, chamomile, cedarwood, cinnamon, clary sage, coriander seed, cypress, eucalyptus, fennel, geranium, ginger, grapefruit, jasmine, juniper berry, lavender, linden blossom, and other citrus oils.
---
Essential Oil Safety Guide For Lemon Essential Oil
Lemon Essential Oil is generally considered as non- toxic. While expressed lemon oil is a photosensitizer, distilled oil is not. Therefore do not apply cold-pressed lemon oil to the skin prior to sun exposure. May cause skin irritation in some individuals with highly sensitive skin. Prior to use make a skin patch test. Despite GRAS status, essential oils shouldn't be ingested, unless it's done under a doctor supervision. Use it topically in a diluted form. Dilute up to 5 drops of essential oil to a tablespoon of carrier oil ( 1% ).
?Check This Out?
---
30 Health Benefits Of Lemon Essential Oil
boosts immune system
reduces fever
skin elixir
prevents skin aging
cures herpes
treats mouth ulcers
soothes varicose veins
eliminates warts
alleviates acne
treats insects bites
boosts wound healing, cuts, and boils
eliminates cellulite
cures brittle nails
aids digestion
promotes appetite
eliminates toxins from the body and acts as a detoxifier
treats physical exhaustion, fatigue, and debilitation
alleviates stress, anxiety, depression, and insomnia
improves brain function and concentration
boosts blood circulation
regulates high blood pressure
stops nosebleeding
treats respiratory problems
alleviates asthma, bronchitis, and catarrh
cures throat infections
works as an insect repellant
soothes insect bites
improves hair health and eliminates dandruff
promotes urine flow
relieves symptoms of rheumatism and arthritis
---
---
Reference:
Ann, V., 2016. The Complete Book Of Essential Oils And Aromatherapy, Revised And Expanded: Over 800 Natural, Nontoxic, And Fragrant Recipes To Create Health, Beauty, And Safe Home And Work Environments. New World Library.
Lawless, J., 2013. The Encyclopedia Of Essential Oils: The Complete Guide To The Use Of Aromatic Oils In Aromatherapy, Herbalism, Health, And Well Being. Conari Press.
Wikipedia: https://en.wikipedia.org/wiki/Lemon
Citrus lemon essential oil: chemical composition, antioxidant and antimicrobial activities with its preservative effect against Listeria monocytogenes inoculated in minced beef meat: https://www.ncbi.nlm.nih.gov/pmc/articles/PMC5543433/
Biological Activities and Safety of Citrus spp. Essential Oils: https://www.ncbi.nlm.nih.gov/pmc/articles/PMC6073409/
Antioxidative and Cholesterol-Lowering Effects of Lemon Essential Oil in Hypercholesterolemia-Induced Rabbits:https://www.ncbi.nlm.nih.gov/pmc/articles/PMC5894780/
---
Disclaimer: All information presented on this website is for informational purposes only. These statements have not been evaluated by the Food and Drug Administration. This website is not intended for diagnosis, treatment, treatment or prevention of disease and is not intended for substitution treatment. This information is not meant to cover all possible uses, precautions, interactions or adverse effects. This information may not fit your specific health circumstances. Never delay or disregard seeking professional medical advice from your doctor or other qualified healthcare providers because of something you have read on whatcure.com Please seek the advice of a healthcare professional for your specific health concerns.
---