What Is Pine Essential Oil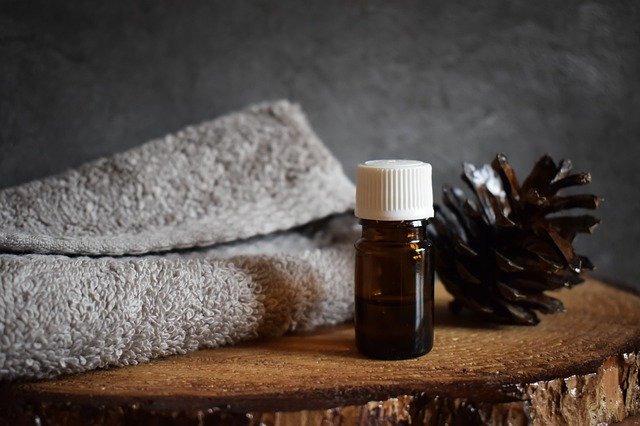 Pine essential oil is obtained by steam distillation from the needles of the evergreen tree Pinus sylvestris, also known as Scots pine. There are various species of pine, but Scotch pine is considered as one of the safest and most useful for therapeutic uses. Pine trees are extensively grown for the production of essential oil, turpentine, tar, pitch, cellulose, and wood. Amazing health benefits of Pine essential oil are so unique that it became one of the most important essential oils used in aromatherapy.
?Start Making Your Own Essential Oils- Check The Offer Bellow?
---
Pine Essential Oil Uses
Folk tradition uses Pine for nervous exhaustion, skin disorders, rheumatism, arthritis, wound healing, respiratory problems, and circulatory disorders. The pine kernels are believed to be amazing restoratives for consumptives, and after a long illness. Inhalation of Pine Essential Oil helps relieve asthma, bronchitis, catarrh and sinus congestion. Extensively used for treating muscular pains and injuries, muscular fatigue, and heavy legs. Scientific studies showed that Pine Essential Oil fights rheumatism, arthritis, and gout as good or even better than prescripted drugs. Pine Essential Oil is also a superb agent against mental and nervous exhaustion as it brings instant relief to stress-related conditions such as anxiety or depression, and nervous tensions. It has been shown that is also a great remedy for better concentration and memory loss, due to its stimulant properties on the nervous and circulatory system. Pine Essential Oil has an amazing ability to treat various skin problems, such as psoriasis, eczema, itching, acne, wounds, sores, dandruff, and other skin diseases. Due to its diuretic properties, this oil works as a detoxifier and a great agent for maintaining kidney health. It is considered an analgesic and practice shows its ability to treat headaches and other pains when used topically. Some practices show that is even able to improve eye health. On top of all that it fights inflammations, infections, and free radicals. It was found that it is rich in polyphenol antioxidants, which are proved to be effective anticancer agents. Pine Essential Oil is one of my favorite oils. I've been distilling it for years as it is truly a wonder oil with all the above-mentioned properties. Try it, you won't regret it.
---
Pine Essential Oil Benefits
Therapeutic properties of Pine essential oil are known as anti-infectious, antimicrobial, antineuralgic, antirheumatic, antiscorbutic, antiseptic( pulmonary, urinary, hepatic ), antiviral, balsamic, cholagogue, choleretic, deodorant, decongestant, diuretic, expectorant, hypertensive, insecticidal, restorative, rubefacient, stimulant ( adrenal cortex, circulatory, nervous ), pectoral, vermifuge, and tonic.

---
About Pine Essential Oil
Pine essential oil is a colorless to pale yellow liquid with a strong, resinous, balsamic, turpentine-like aroma. It blends well with bergamot, cardamom, cedarwood, chamomile, cypress, eucalyptus, juniper berry, lavender, lemon, marjoram, peppermint, rosemary, spruce, tea tree, and thyme.
---
Essential Oil Safety Guide For Pine Essential Oil
Pine essential oil is generally considered as non-toxic, non-irritant ( except in higher dosages ), and possible sensitization. A skin patch test is advisable before use. Those with respiratory problems should avoid this oil. Use it topically in a diluted form. Dilute up to 5 drops of essential oil to a tablespoon of carrier oil ( 1% ).
---
---
33 Amazing Health Benefits Of Pine Essential Oil
soothes nervous exhaustion and tension
alleviates rheumatism and arthritis
treats muscular pain, injuries, and fatigue
relieves fatigued and heavy legs
cures gout
alleviates respiratory problems
fights bronchial infection
soothes sinus congestion
relieves asthma and bronchitis
expels catarrh and phlegm from the lungs
reduces seasonal allergy symptoms
soothes mental exhaustion
alleviates anxiety, depression, and stress-related conditions
enhances mood and energy
improves brain function and enhances memory
boosts blood circulation
cures skin problems
alleviates psoriasis and eczema
relieves itchy skin
treats acne, wounds, cuts, and sores
eliminates dandruff
works as detoxifier
protects the kidney
stimulates urine flow
relieves pain
treats headaches and migraines
improves eye health
fights inflammations, infections ( pulmonary, urinary, hepatic ), and free radicals
acts as an antioxidant and effective anticancer agent
stimulant ( adrenal cortex, circulatory, nervous )
restores health, strength and well being
expels intestinal worms
kills lice and fleas
---
---
Reference:
Ann, V., 2016. The Complete Book Of Essential Oils And Aromatherapy, Revised And Expanded: Over 800 Natural, Nontoxic, And Fragrant Recipes To Create Health, Beauty, And Safe Home And Work Environments. New World Library.
Lawless, J., 2013. The Encyclopedia Of Essential Oils: The Complete Guide To The Use Of Aromatic Oils In Aromatherapy, Herbalism, Health, And Well Being. Conari Press.
Wikipedia: https://en.wikipedia.org/wiki/Pine_oil
Chemical composition, antioxidant, and antimicrobial activities of essential oil from pine needle (Cedrus deodara).: https://www.ncbi.nlm.nih.gov/pubmed/22757704
Pine needle oil induces G2/M arrest of HepG2 cells by activating the ATM pathway: https://www.ncbi.nlm.nih.gov/pmc/articles/PMC5776635/
---
Disclaimer: All information presented on this website is for informational purposes only. These statements have not been evaluated by the Food and Drug Administration. This website is not intended for diagnosis, treatment, treatment or prevention of disease and is not intended for substitution treatment. This information is not meant to cover all possible uses, precautions, interactions or adverse effects. This information may not fit your specific health circumstances. Never delay or disregard seeking professional medical advice from your doctor or other qualified healthcare providers because of something you have read on whatcure.com. Please seek the advice of a healthcare professional for your specific health concerns.
---