What Is Cypress Essential Oil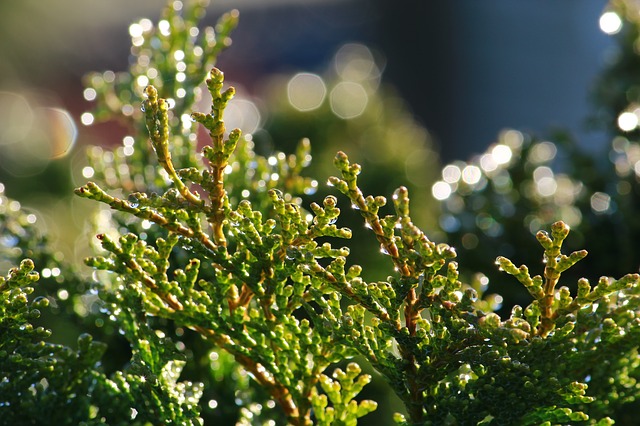 Cypress Essential Oil is obtained by steam distillation from needles and twigs of a plant botanically known as Cupressus sempervirens. Cypress is a coniferous evergreen tree that can grow to over 100 feet high; native to the eastern Mediterranean, also known as Mediterranean cypress and Italian cypress.
Start Making Your Own Essential Oils- Check The Offer Bellow
---
Cypress Essential Oil Uses
Cypress Essential Oil is especially valued because of its remarkable ability to fight infections, aid varicose veins, benefit the urinary system, alleviate fluid retention, remove toxins from the body, benefit the liver and respiratory system. Therapeutic properties make this oil also effective for treating hemorrhoids, congestive conditions, heavy and tired legs, edema, rheumatism, oily and overhydrated skin, excessive perspiration, menstrual discomfort, cellulite, poor circulation, muscular cramp, nervous tension, and stress-related conditions.
---
Cypress Essential Oil Benefits
Cypress Essential Oil is known for its antirheumatic, antiseptic, antispasmodic, antitussive, anti-sudorific, astringent, circulatory, diuretic, hepatic, styptic, tonic, and venous decongestant properties.

---
About Cypress Essential Oil
Cypress Essential Oil is a colorless to pale yellow liquid with a warm, sweet-spicy, woody- balsamic aroma that blends well with bergamot, cedarwood, chamomile, clary sage, frankincense, geranium, ginger, grapefruit, immortelle, juniper berry, lavender, lemon, marjoram, orange, pine, and rosemary.
---
Essential Oil Safety Guide For Cypress Essential Oil
Generally considered as non-toxic, non-irritant, and non-sensitizing. Avoid during pregnancy and while breastfeeding. Do not use it undiluted! Dilute up to 5 drops of essential oil to a tablespoon of carrier oil ( 1% ).
---
---
27 Health Benefits Of Cypress Essential Oil
treats varicose veins
alleviates fluid retention
cures edema
heals wounds, cuts, bruises, and burns
treats hemorrhoids
soothes joint and muscles discomfort
treats heavy and tired legs
relieves restless leg syndrome
alleviates symptoms of rheumatism
skin elixir
reduces inflammation
stimulates blood flow
strengthens teeth
cures spasms
increases urination
helps weight loss
eliminates toxins from the body
deodorant
prevents acne
treats respiratory issues
cures asthma and bronchitis
eliminates the phlegm in the respiratory system
protects the liver
alleviates menstrual discomfort
eliminates cellulite
prevents excess bleeding
relieves anxiety, depression, and insomnia
---
---
Reference:
Ann, V., 2016. The Complete Book Of Essential Oils And Aromatherapy, Revised And Expanded: Over 800 Natural, Nontoxic, And Fragrant Recipes To Create Health, Beauty, And Safe Home And Work Environments. New World Library.
Lawless, J., 2013. The Encyclopedia Of Essential Oils: The Complete Guide To The Use Of Aromatic Oils In Aromatherapy, Herbalism, Health, And Well Being. Conari Press.
---
Disclaimer: All information presented on this website is for informational purposes only. These statements have not been evaluated by the Food and Drug Administration. This website is not intended for diagnosis, treatment, treatment or prevention of disease and is not intended for substitution treatment. This information is not meant to cover all possible uses, precautions, interactions or adverse effects. This information may not fit your specific health circumstances. Never delay or disregard seeking professional medical advice from your doctor or other qualified healthcare providers because of something you have read on whatcure.com. Please seek the advice of a healthcare professional for your specific health concerns.
---