What Is Cedarwood Essential Oil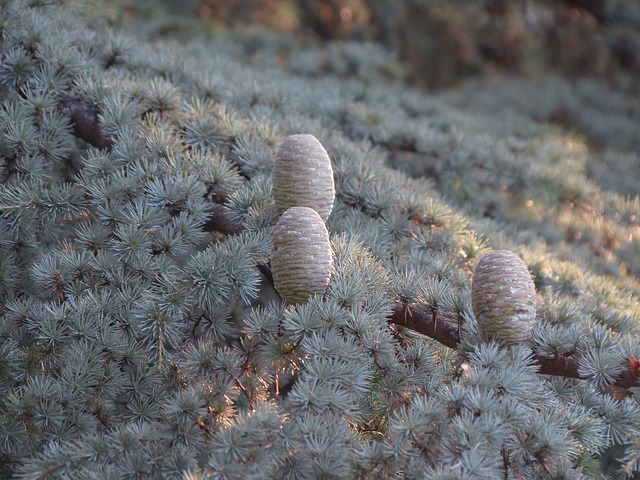 Cedarwood Essential Oil is derived from the wood, needles, leaves, and berries of cedar trees, by steam distillation, CO2 extraction or cold- pressing. There are 4 main types of Cedarwood Essential Oil known as Virginian Cedarwood ( Juniperus virginiana ), Atlas Cedarwood ( Cedrus atlantica ), Himalayan Cedarwood ( Cedrus deodara ), and Texan Cedarwood ( Juniperus Mexicana ).
Start Making Your Own Essential Oils- Check The Offer Bellow
---
Cedarwood Essential Oil Uses
It is believed that the oil from Lebanon was possibly the first essential oil to be extracted. Even ancient Egyptians used it for embalming, perfumery, and cosmetics. Because of its beneficial effects, it was one of the ingredients of poison antidote. Cedarwood Essential Oil is used in folk medicine for pulmonary and urinary tract infections, as an aphrodisiac, preservative, insecticide and as an incense. Therapeutic uses of Cedarwood Essential Oil include treatments of skin problems such as acne, dermatitis, cellulite, eczema, fungal infections, greasy skin, psoriasis, and ulcers. It has been used for scalp disorders, hair loss, and dandruff. Some practices even show beneficial effects for relieving symptoms of arthritis and rheumatism. Cedarwood Essential Oil is a great remedy for respiratory problems as it brings relief for bronchitis, catarrh, chest infection, congestion, and coughs. Another fascinating effect of Cedarwood Essential Oil is a positive impact on the nervous system. It is amazing for treating stress-related conditions, anxiety, depression, insomnia, physical exhaustion, and nervous tension. One study even showed improvements in focus and learning capacity in children with ADHD ( Attention Deficit And Hyperactivity Disorder ). Children who were treated with Cedarwood Essential Oil experienced improvements in brain activity and reduced ADHD symptoms.
---
Cedarwood Essential Oil Benefits
The health benefits of cedarwood essential oil are known as an antiseptic, antiputrescent, antiseborrheic, aphrodisiac, astringent, diuretic, expectorant, fungicidal, mucolytic, sedative (nervous), stimulant, tonic.

---
About Cedarwood Essential Oil
With it's woody and sweet aroma it blends well with rosewood, bergamot, boronia, cypress, costus, jasmine, juniper, mimosa, clary sage, rosemary, and ylang-ylang.
---
Essential Oil Safety Guide For Cedarwood Essential Oil
For aromatherapy is generally safer to use Atlas Cedarwood ( Cedrus atlantica ) which is considered non-toxic, non-irritant, and non-sensitizing. Avoid during pregnancy!
---
---
24 Health Benefits Of Cedarwood Essential Oil
treats pulmonary and urinary tract infections
treats skin issues
alleviates symptoms of psoriasis and dermatitis
heals acne and eczema
treats fungal infections
eliminates cellulite
relieves greasy skin
act as an anti-inflammatory and antimicrobial agent
improves hair growth
treats dandruff
improves symptoms of arthritis and rheumatism
relieves sore muscles
improves circulation
aids respiratory system
alleviates symptoms of bronchitis and asthma
relieves catarrh, congestion, and cough
soothes nervous tension
alleviates stress and anxiety
improves sleep
relieves physical exhaustion
aphrodisiac
helps repel fleas, ticks, and moths
stimulates frequency of urination
improves brain activity and reduces ADHD symptoms
---
---
Reference:
Ann, V., 2016. The Complete Book Of Essential Oils And Aromatherapy, Revised And Expanded: Over 800 Natural, Nontoxic, And Fragrant Recipes To Create Health, Beauty, And Safe Home And Work Environments. New World Library.
Lawless, J., 2013. The Encyclopedia Of Essential Oils: The Complete Guide To The Use Of Aromatic Oils In Aromatherapy, Herbalism, Health, And Well Being. Conari Press.
Wikipedia: https://en.wikipedia.org/wiki/Cedar_oil
ATTENTION DEFICIT AND HYPERACTIVITY DISORDER (ADHD): http://files.meetup.com/1481956/ADHD%20Research%20by%20Dr.%20Terry%20Friedmann.pdf
---
Disclaimer: All information presented on this website is for informational purposes only. These statements have not been evaluated by the Food and Drug Administration. This website is not intended for diagnosis, treatment, treatment or prevention of disease and is not intended for substitution treatment. This information is not meant to cover all possible uses, precautions, interactions or adverse effects. This information may not fit your specific health circumstances. Never delay or disregard seeking professional medical advice from your doctor or other qualified healthcare providers because of something you have read on whatcure.com Please seek the advice of a healthcare professional for your specific health concerns.
---