What Is Camphor Essential Oil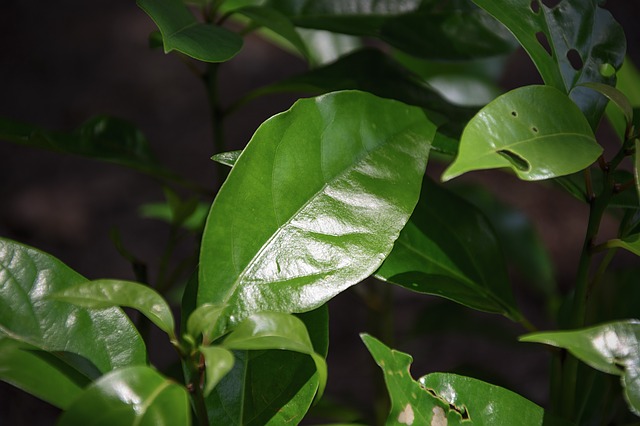 Camphor Essential Oil is obtained from two types of camphor trees, known as Cinnamomum camphora and Dryobalanops camphora by steam distillation. They both have similar properties, but they have a slightly different aroma as well as some various compounds. Generally, known as White Camphor essential oil is a rectified oil, which is obtained from crude camphor that is collected from the trees and steam distilled into fractions. Those fractions are known as white camphor, brown camphor, yellow camphor, and blue camphor. Only white camphor is used as White Camphor Essential Oil in aromatherapy. Brown and yellow camphor should never be used because they contain a significant amount of cancer-causing compound safrole.
Start Making Your Own Essential Oils- Check The Offer Bellow
---
Camphor Essential Oil Uses
Camphor has a long tradition of use, especially as a preventative of infectious disease. A lump of camphor was once worn around the neck as protection and it was also used for treatments of nervous problems, respiratory diseases, and heart failure. Large doses of a crude form are very poisonous! The most common uses of White Camphor Essential Oil are for muscular aches, arthritis, rheumatism, muscular injury, cough, bronchitis, sinus issues, acne, rashes, bruises, inflammation, skin infections, colds, infectious disease, stimulating and as an insect repellent.
---
Camphor Essential Oil Benefits
White camphor essential oil has several health benefits that include its properties as an anti-inflammatory, anthelmintic, antibacterial, antiviral, antiseptic, anti-infectious, diuretic, expectorant, rubefacient, and stimulant.

---
About Camphor Essential Oil
White Camphor Essential Oil is colorless to pale yellow liquid with a sharp, pungent camphoraceous aroma. It blends well with basil, birch, black pepper, cedarwood, chamomile german, cinnamon leaf, clove bud, eucalyptus, frankincense, ginger, lavender, manuka, marjoram, niaouli, peppermint, pine, rosemary, tea tree, thyme, and yarrow.
---
Essential Oil Safety Guide For Camphor Essential Oil
Only White Camphor Essential Oil is used in aromatherapy. It is considered relatively non-toxic, non-sensitizing and non-irritant. Do not confuse brown or yellow camphors, which are toxic, due to safrol content. Avoid during pregnancy and while breastfeeding. Use it topically in a diluted form. Do not use it undiluted. Dilute up to 5 drops of essential oil to a tablespoon of carrier oil ( 1% ).
---
---
13 Benefits Of White Camphor Essential Oil
relieves muscular aches and pains
treats muscular injuries
alleviates symptoms of arthritis and rheumatism
reduces inflammations
relieves respiratory problems
alleviates coughs, bronchitis, and sinus problems
treats colds, fever, and flu
heals infectious diseases
boosts blood circulation
improves skin health
reduces acne, rashes, bruises, and oily skin
prevents skin infections
repels insects
---
---
Reference:
Ann, V., 2016. The Complete Book Of Essential Oils And Aromatherapy, Revised And Expanded: Over 800 Natural, Nontoxic, And Fragrant Recipes To Create Health, Beauty, And Safe Home And Work Environments. New World Library.
Lawless, J., 2013. The Encyclopedia Of Essential Oils: The Complete Guide To The Use Of Aromatic Oils In Aromatherapy, Herbalism, Health, And Well Being. Conari Press.
Wikipedia: https://en.wikipedia.org/wiki/Camphor
---
Disclaimer: All information presented on this website is for informational purposes only. These statements have not been evaluated by the Food and Drug Administration. This website is not intended for diagnosis, treatment, treatment or prevention of disease and is not intended for substitution treatment. This information is not meant to cover all possible uses, precautions, interactions or adverse effects. This information may not fit your specific health circumstances. Never delay or disregard seeking professional medical advice from your doctor or other qualified healthcare providers because of something you have read on whatcure.com. Please seek the advice of a healthcare professional for your specific health concerns.
---