What Is Asafoetida Essential Oil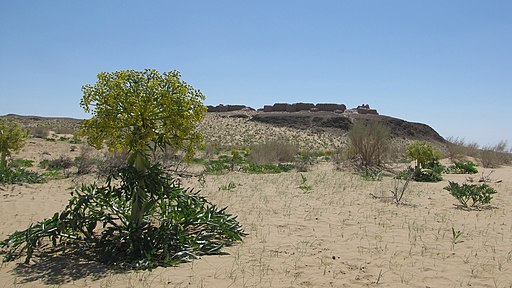 Asafoetida (Heeng) Essential Oil is extracted from Asafoetida ( Ferula assafoetida ) resins through the process of steam distillation. It is also known by other famous names like hing, narthex, heeng, food of Gods, devil's dung, haltheeth, giant fennel, ting, and stinking gum.
Start Making Your Own Essential Oils- Check The Offer Bellow
---
Asafoetida Essential Oil Uses
Asafoetida has been an important part of the Asian herbal tradition. Chinese herbalists have used it since the 7th century as a nerve booster in treating neurasthenia, while Indian herbalists use it for brain-stimulating. Arabs use an extract of the dried gum for menstruation, whooping cough, and as an oral mouth wash. Extract of the root is also taken as an antispasmodic, diuretic, vermifuge, and analgesic. Extracts from dried leaves and stems are also valued as an aphrodisiac. Asafoetida Essential Oil has been valued for treating various health concerning problems including respiratory ailments, digestive problems, nervous exhaustion, and stress-related conditions. Evidence suggests that Asafoetida Essential Oil soothes respiratory conditions such as asthma, bronchitis, and coughs as well as it calms flatulence, constipation, fatigue, and hysteria. Due to the calming effect on the nervous system, it is great for stress-related conditions, such as anxiety, depression, and insomnia.
---
Asafoetida Essential Oil Benefits
Therapeutic properties of Heeng essential oil are known as nervine, carminative, aphrodisiac, vermifuge, abortifacient, antispasmodic, stimulant, anti-flatulent, antimicrobial, analgesic, antiseptic, anti-epileptic, fertility enhancer, contraceptive, anthelmintic, expectorant, bronchodilator, and emmenagogue.

---
About Asafoetida Essential Oil
Asafoetida Essential Oil is a yellowy-orange liquid with a bitter acrid taste and a strong, sweet- balsamic, garlic-like aroma.
---
Essential Oil Safety Guide For Asafoetida Essential Oil
Uses show that Asafoetida Essential Oil is relatively non- toxic and non- irritant. It is one of the most adulterated oils on the market, therefore be careful before buying it. Do not use it undiluted. Dilute up to 5 drops of essential oil to a tablespoon of carrier oil ( 1% ).
---
---
12 Health Benefits Of Asafoetida Essential Oil
treats respiratory problems
alleviates asthma, bronchitis, and coughs
improves digestion
calms flatulence and constipation
soothes nervous system
alleviates stress, anxiety, depression, and insomnia
treats fatigue and hysteria
regulates menstrual flow
soothes painful menstruation
acts as an aphrodisiac
improves oral health
stimulates brain function
---
---
Reference:
Ann, V., 2016. The Complete Book Of Essential Oils And Aromatherapy, Revised And Expanded: Over 800 Natural, Nontoxic, And Fragrant Recipes To Create Health, Beauty, And Safe Home And Work Environments. New World Library.
Lawless, J., 2013. The Encyclopedia Of Essential Oils: The Complete Guide To The Use Of Aromatic Oils In Aromatherapy, Herbalism, Health, And Well Being. Conari Press.
Wikipedia: https://en.wikipedia.org/wiki/Asafoetida
Vasodilatory effect of asafoetida essential oil on rat aorta rings: The role of nitric oxide, prostacyclin, and calcium channels: https://www.ncbi.nlm.nih.gov/pubmed/29157833
Amazon: https://www.amazon.com/Asafoetida-Heeng-Oil-Natural-Essential/dp/B0777J85M5/ref=sr_1_5?keywords=asafoetida%2Bessential%2Boil&qid=1550752182&s=gateway&sr=8-5&th=1
---
Disclaimer: All information presented on this website is for informational purposes only. These statements have not been evaluated by the Food and Drug Administration. This website is not intended for diagnosis, treatment, treatment or prevention of disease and is not intended for substitution treatment. This information is not meant to cover all possible uses, precautions, interactions or adverse effects. This information may not fit your specific health circumstances. Never delay or disregard seeking professional medical advice from your doctor or other qualified healthcare providers because of something you have read on whatcure.com. Please seek the advice of a healthcare professional for your specific health concerns.
---