What Is Sandalwood Essential Oil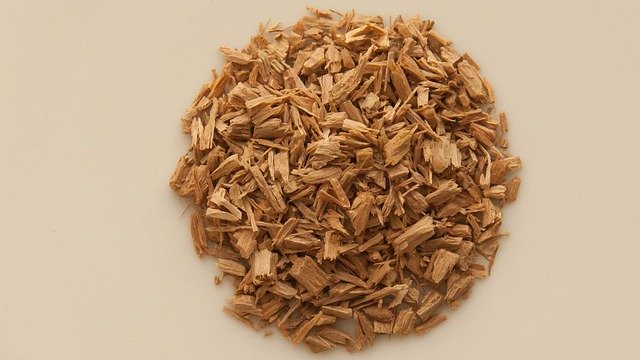 Sandalwood Essential Oil is obtained by steam distillation from the roots and heartwood of a plant, botanically known as Santalum album. There are several other varieties, which are inferior quality compared to Santalum album, such as Santalum ellipticum ( Hawaiian sandalwood ) and Santalum spicatum ( Australian sandalwood ).
Start Making Your Own Essential Oils- Check The Offer Bellow
---
Sandalwood Essential Oil Uses
Sandalwood is one of the most expensive woods in the world. Highly valued for centuries, used in religious ceremonies, cosmetics, aromatherapy, and as food. Sandalwood is one of the oldest perfume materials that has been in use for more than 4000 years. Wood is also highly valued building material, especially for temples and religious sculptures. Asian folk tradition uses Sandalwood to treat stomach aches, vomiting, gonorrhea, choleraic complaints, and skin problems. Ayurveda uses it mainly for respiratory & urinary infections, and for acute and chronic diarrhea. Therapeutic uses of Sandalwood Essential Oil include treatments of bronchitis, catarrh, coughs, laryngitis, sore throat, heavy legs, swelling, urinary infection, cystitis, vaginal infection, scarring, insomnia, anxiety, depression, nervous tension, and exhaustion. It is also a great remedy for problematic skin, acne, dry skin, cracked and chapped skin, and greasy skin. Diuretic properties help to release toxins from the body with increased urination, thereby contributing to overall health improvements.
---
Sandalwood Essential Oil Benefits
Therapeutic properties of Sandalwood Essential Oil are known as an antidepressant, anti-inflammatory, antiseptic ( urinary and pulmonary ), antispasmodic, aphrodisiac, astringent, bactericidal, calmative, cicatrizing, diuretic, emollient, expectorant, fungicidal, insecticidal, nervine, pectoral, restorative, sedative, and tonic.

---
About Sandalwood Essential Oil
Sandalwood Essential Oil is a pale yellow to dark yellow liquid with a soft, deep, sweet-woody balsamic aroma. It blends well with black pepper, bergamot, cardamom, chamomile, clary sage, coriander seed, frankincense, geranium, jasmine, juniper berry, myrrh, patchouli, rose, rosewood, and ylang-ylang.
---
Essential Oil Safety Guide For Sandalwood Essential Oil
No contraindications have been associated with Sandalwood Essential Oil. It is considered non-toxic, non-irritant, and non-sensitizing. Use it topically in diluted form. Dilute up to 5 drops of essential oil to a tablespoon of carrier oil ( 1% ).
---
---
18 Health Benefits Of Sandalwood Essential Oil
alleviates pulmonary problems
treats bronchitis
soothes coughs, laryngitis and sore throat
relieves heavy legs
cures nervous tensions
alleviates nervous exhaustion
soothes anxiety, depression, insomnia
improves mood
treats urinary infections
remedy for cystitis
soothes vaginal infection
maintains healthy skin
works as a moisturizer of the skin
eliminates acne, dry skin, and greasy skin
soothes cracked and chapped skin
treats diarrhea
alleviates nausea
fights inflammations
---
---
Reference:
Ann, V., 2016. The Complete Book Of Essential Oils And Aromatherapy, Revised And Expanded: Over 800 Natural, Nontoxic, And Fragrant Recipes To Create Health, Beauty, And Safe Home And Work Environments. New World Library.
Lawless, J., 2013. The Encyclopedia Of Essential Oils: The Complete Guide To The Use Of Aromatic Oils In Aromatherapy, Herbalism, Health, And Well Being. Conari Press.
Wikipedia: https://en.wikipedia.org/wiki/Sandalwood_oil
Sandalwood Album Oil as a Botanical Therapeutic in Dermatology: https://www.ncbi.nlm.nih.gov/pmc/articles/PMC5749697/
East Indian Sandalwood Oil (EISO) Alleviates Inflammatory and Proliferative Pathologies of Psoriasis: https://www.ncbi.nlm.nih.gov/pmc/articles/PMC5352686/
A Pilot Study on the Physiological Effects of Three Essential Oils in Humans.: https://www.ncbi.nlm.nih.gov/pubmed/30549622
---
Disclaimer: All information presented on this website is for informational purposes only. These statements have not been evaluated by the Food and Drug Administration. This website is not intended for diagnosis, treatment, treatment or prevention of disease and is not intended for substitution treatment. This information is not meant to cover all possible uses, precautions, interactions or adverse effects. This information may not fit your specific health circumstances. Never delay or disregard seeking professional medical advice from your doctor or other qualified healthcare providers because of something you have read on whatcure.com. Please seek the advice of a healthcare professional for your specific health concerns.
---