What Is Tea Tree Essential Oil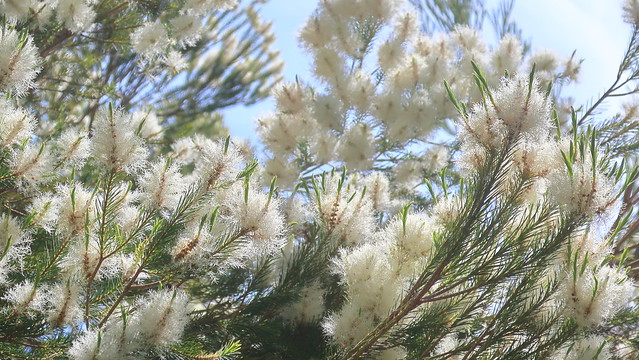 Tea Tree Essential Oil is obtained by steam distillation from leaves and branches of a plant, botanically known as Melaleuca alternifolia.
?Start Making Your Own Essential Oils- Check The Offer Bellow?
---
Tea Tree Essential Oil Uses
This incredible plant native to Australia has been used for millennia, especially by Aboriginal people who 'used several species of Melaleuca to make rafts, as roofing for shelter, bandages, and food preparation'. Highly valued for its medical properties played an important role during the 2nd World War. Australian soldiers had it in their first aid kits, due to its antibacterial, antifungal, anti-infectious, and antibiotic properties. Its efficacy against all three varieties of infectious organisms ( bacteria, fungi, viruses ) and the ability to stimulate the immune system has made Tea Tree Essential Oil one of the most powerful oils in the world. Nowadays is Tea Tree Essential Oil extensively employed in soaps, toothpaste, deodorants, disinfectants, mouthwashes, germicides, aftershaves, and colognes. Tea Tree Essential Oil is a wonderful remedy for treating various health concerning problems, such as bacterial & parasitic skin infections, respiratory tract infection, asthma, sinusitis, rhinitis, laryngitis, and bronchitis. Its amazing ability to treat problematic skin problems, such as acne, abscesses, pimples, psoriasis, eczema, and fungal infections are so effective that even prescripted drugs can't match its beneficial effects. Even an athlete's foot, fungal nails, blisters, burns, cold sores, dandruff, herpes, insect bites, oily skin, nappy rash, spots, warts, and infected wounds can be treated with this oil. It is also a powerful natural remedy that eliminates head and body lice. On top of all that it can improve hair health, due to its stimulating properties that maintain hair health. Studies showed that Tea Tree Essential Oil is able to improve symptoms of certain hair conditions, such as hair loss, seborrheic dermatitis, and dandruff. Tea tree essential oil is a powerful antimicrobial agent, which can be used as a household cleaner. Just mix a few drops to vinegar and water and use it on kitchen appliances, sink, toilet, or windows. Its ability to kill bacteria and bad odor can be beneficial for several concerns, such as bad breath and smelly sweat. The ability to kill bacteria has been shown to have a beneficial impact on oral health, as it helps reduce tooth decay and bleeding gums. It is even an amazing natural laundry freshener, that can be used as an additive to your laundry detergent. The powerful aroma of Tea Tree Essential Oil works also as a natural bug repellent and has a soothing effect on insect bites. It is truly an amazing oil everyone should have it.

---
Tea Tree Essential Oil Benefits
Therapeutic properties of Tea Tree Essential Oil are known as anti-infectious, anti-inflammatory, antibacterial, antiseptic, antiviral, balsamic, cicatrizant, diaphoretic, decongestant, expectorant, fungicidal, immunostimulant, parasiticide, and vulnerary.
---
About Tea Tree Essential Oil
Tea Tree Essential Oil is a pale yellow or colorless liquid with a strong, fresh-medicinal, spicy- camphoraceous aroma. It blends well with bergamot, black pepper, chamomile, clove, eucalyptus, geranium, lavender, lemon, nutmeg, peppermint, rosemary, and tangerine.
---
Essential Oil Safety Guide For Tea Tree Essential Oil
Tea Tree Essential Oil is considered non-toxic and non-irritant. May cause sensitizations in some individuals; a skin patch test is advisable. Use it topically in diluted form. Dilute up to 5 drops of essential oil to a tablespoon of carrier oil ( 1% ).
?Check This Out?
---
27 Health Benefits Of Tea Tree Essential Oil
stimulates immune system
treats bacterial skin infections
cures parasitic skin infections
alleviates respiratory tract infections
soothes asthma and bronchitis
eliminates sinusitis, rhinitis, and laryngitis
relieves coughs
improves skin health
treats psoriasis, dermatitis, and eczema
removes acne, pimples, and abscesses
relieves fungal infections
eliminates fungal nails and Athlete's foot
treats wounds, burns, blisters, cold sored, and insect bites
cures herpes
improves oily skin
soothes nappy rash
eliminates head and body lice
maintains hair health
stops hair loss
treats seborrheic dermatitis and dandruff
improves oral health
reduces bleeding gums and tooth decay
eliminates bad breath and smelly sweat
acts as a natural insect repellent
natural household cleaner
natural deodorant
works as a natural insect repellent
---
---
Reference:
Ann, V., 2016. The Complete Book Of Essential Oils And Aromatherapy, Revised And Expanded: Over 800 Natural, Nontoxic, And Fragrant Recipes To Create Health, Beauty, And Safe Home And Work Environments. New World Library.
Lawless, J., 2013. The Encyclopedia Of Essential Oils: The Complete Guide To The Use Of Aromatic Oils In Aromatherapy, Herbalism, Health, And Well Being. Conari Press.
Wikipedia: https://en.wikipedia.org/wiki/Tea_tree_oil
Effects of Melaleuca alternifolia (Tea Tree) Essential Oil and the Major Monoterpene Component Terpinen-4-ol on the Development of Single- and Multistep Antibiotic Resistance and Antimicrobial Susceptibility: https://www.ncbi.nlm.nih.gov/pmc/articles/PMC3264233/
The Influence of Tea Tree Oil (Melaleuca alternifolia) on Fluconazole Activity against Fluconazole-Resistant Candida albicans Strains: https://www.ncbi.nlm.nih.gov/pmc/articles/PMC4334616/
A comparative study of antibacterial and anti-inflammatory effects of mouthrinse containing tea tree oil: https://www.ncbi.nlm.nih.gov/pmc/articles/PMC5516420/
Tea tree oil as a novel antipsoriasis weapon: https://www.ncbi.nlm.nih.gov/pubmed/22473218
---
Disclaimer: All information presented on this website is for informational purposes only. These statements have not been evaluated by the Food and Drug Administration. This website is not intended for diagnosis, treatment, treatment or prevention of disease and is not intended for substitution treatment. This information is not meant to cover all possible uses, precautions, interactions or adverse effects. This information may not fit your specific health circumstances. Never delay or disregard seeking professional medical advice from your doctor or other qualified healthcare providers because of something you have read on whatcure.com. Please seek the advice of a healthcare professional for your specific health concerns.
---